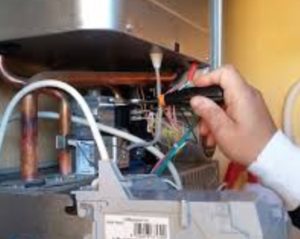 Our plumbers and technicians offer a complete range of heating services and cooling services. This includes boil inspection, installation and repair, all services designed to meet a customer's needs and budget.
Our boiler services are many and include: boiler repair and maintenance, including tune ups and installations, as well as repairing and improving boiler controls and writing and heat exchanges for all brands of boiler.
We also fix steam traps and condensate, as well as water treatment systems.
Our team of professional boiler system technicians have more than enough expertise to accurately and efficiently assess the condition of your equipment and then make recommendations that will be best for your building.