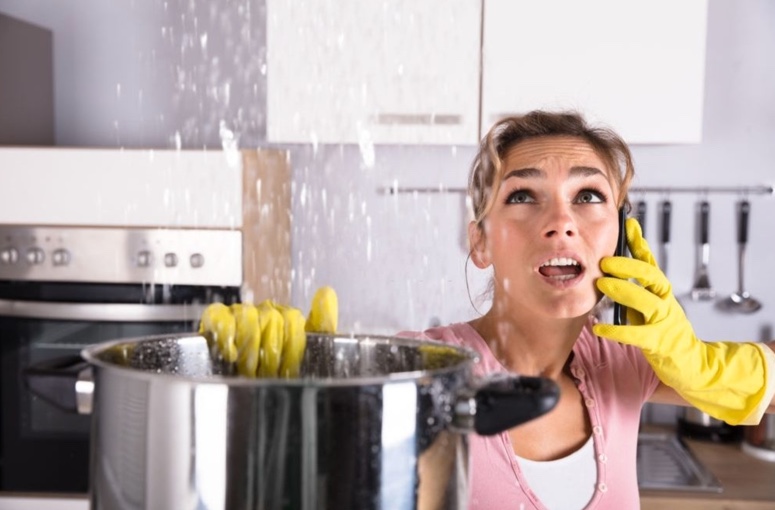 Plumbing emergencies do not work on schedules. You can experience one at any time of the day or night. However, it is when they occur during the overnight hours that you may have to find a temporary solution to hold you over until the plumber you've called can come in and save the day.
Here is how to address leaky pipes while waiting on the emergency plumber to arrive.
1) Stop the Water Flow
First and foremost, you want to do everything you can to stop any water flow that may be happening. For example, if there is water flowing through a leaky pipe in the home, shut off the water at the home's main shut off valve if you aren't sure how to shut off the water supply to that particular pipe.
2) Dry What You Can
Next, you want to work on drying as much as you can to avoid water damage. Wipe down all cabinets or fixtures in the area and prepare the space for when the emergency plumber arrives. You also want to wipe down the leaking pipe because a patch will not stick to a wet pipe.
3) Tighten Any Loose Joints
Look at the area where you are experiencing a problem. Do you see any loose joints or other issues? If so, use a wrench to tighten loose joints to get a tighter seal. A temporary patch job can help hold off anymore water issues until emergency pipe repair can be completed.
4) Prepare and Patch the Pipe
To temporarily address a leaky pipe, you can try using what you have on hand. For example, epoxy putty can be used to create a temporary patch. You can also use a piece of rubber from your hose if you have nothing else available.
If you don't have any of these materials, try wrapping some duct tape around the pipe, making sure to apply it as tightly as you can to help prevent any more water from leaking.
Above all, if you have water leaking and aren't sure how to cut off the water supply to a certain area, then cut the water for the home off at the main valve and wait for the emergency plumber to arrive. You don't want to allow the leak or other plumbing emergency to continue to worsen as you wait.