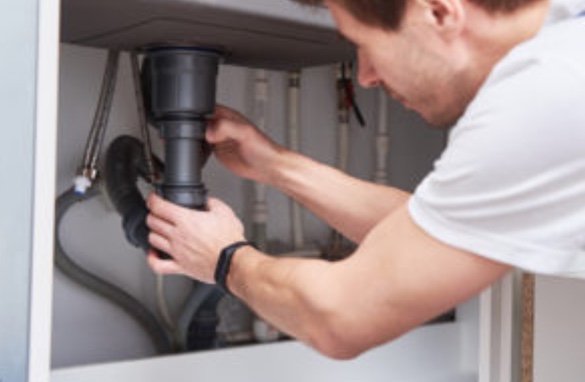 Houses often have leaky pipes, and when this common problem occurs, homeowners need to know how to shut the water off to their house in order to prevent an even larger plumbing disaster from occurring.
Washer or Sink Water Shutoff Valve
Whenever a plumbing emergency arises, you need to be able to turn off the water quickly in order to prevent more damage from occurring. However, many people don't know how to do that. When there is a leak, usually that means the water that is traveling through your pies is under pressure as well so you will need to quickly take action to prevent a disaster.
If there is a leaky pipe under your sink, usually the shutoff is located next to the pipes under the sink. There is often a chrome-plated or plastic valve. To shut the water off, turn the valve counter-clockwise. If it is stuck and you are having difficulties turning it off, try using pliers for additional leverage.
Main Water Valve
If you are unable to find a shutoff value close to a fixture that needs to be shut off, you will need to shut off your home's main water valve. That will shut the water off to your whole house. Usually, the shutoff valve is located close to where the cold water pipes enter the house. The valve is often round and red. To shut the water off turn the valve clockwise.
When shutting the water off at the main valve. do not attempt to control how much water is entering your house. The valve always needs to be completely off or on, and never somewhere in between.
Now that your home's water is shut off, you can call a plumber near you to come and assess your house's plumbing.
Plumbing emergencies are very serious and can be disastrous if they are not immediately dealt with. So don't wait to have the problem addressed. Make sure to find out what caused the plumbing emergency to begin with and then take the necessary steps to solve the problem.