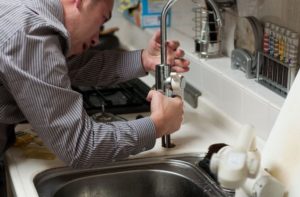 It's easy to take indoor plumbing for granted but it's a very integral part of your home in Milwaukee. It controls your cold and hot water, disposes human waste through the toilet, provides safe water for drinking and other uses among many other functions. Well, what can you do if your indoor plumbing is not working as it should?  Here are some of the common plumbing issues in your home and how to handle it.
1. The Leaky Fixture
Is there a drip in your kitchen tap, the shower in your bathroom or any other fixtures in the house? Well, a leaky fixture is not really a huge emergency. If the dripping is too much, you can solve the problem by shutting off the water in your house. After this, the leak should be small enough to fix on your own without hiring a professional plumber.