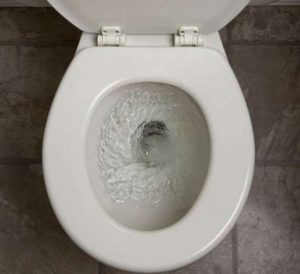 While a toilet is a very important part of a home or commercial property, we only think about it when it has a problem. One of the major toilet problems is a clogged toilet. This problem is very common and it is good to know how to deal with it. You don't have to call a plumber whenever you face a toilet clog. You can deal with a simple clog all by yourself. Here are some of the things you can do when you face a simple toilet clog:
Use a Plunger
Using a plunger is one of the most effective ways to fix a simple toilet clog. Most of the homeowners and business owners usually have a plunger on hand to fix a toilet clog. Put the plunger into the toilet bowl and once you have ensured that the hole is completely sealed and covered, push the plunger down in a gentle way. Maintain the seal and push the plunger a bit more forcefully up and down and pull the plunger away to break the seal. If the water rushes down, it means that you have fixed the toilet clog.
Use Vinegar and Baking Soda
Vinegar and baking soda are very important household items as they can be used to remove stains and sanitize countertops and to unclog a toilet. To use vinegar and baking soda to fix a clog, pour 1 cup of baking soda into the toilet bowl you want to unclog.
Next, wait for a few minutes so that the baking soda can fully disperse. Once these minutes are up, pour 2 cups of white vinegar and allow bubbles to form. Finally, leave the mixture for many minutes and then check to see whether or not it has fixed the problem.
Hot Water and Dish Soap
Using hot water and dish soap to unclog a toilet may be a good option if you don't have baking soda, a plunger, or vinegar. Heat a gallon of water on the stove. Ensure that it is very hot but does not boil. While the water is still heating, use a generous amount of dish soap in the toilet bowl water. Once the water is hot, pour it into the soapy bowl and leave it for several minutes so that the mixture can take effect.
Even though at-home remedies can fix simpler toilet clogs, it cannot fix all toilet clogs. Look for a professional if your toilet clog is caused by a foreign object, is stubborn, or causes your toilet to overflow. A professional plumber can fix a toilet clog without causing any damage to your plumbing system.