Milwaukee is a city that doesn't get its share of attention from those who are looking for a vacation option. For years it has struggled to throw off its reputation as a city that is characterized by bowling alleys and beer joints. However, Milwaukee is in the process of transforming itself.
Today it is attracting visitors in search of fabulous dining opportunities, great retail options, world-class museums and diverse art attractions. So if you are planning to visit what is also known as 'Cream City' how do you make sure that you leave with a smile as wide as… (you guessed it) the cat that got the cream?
Out of interest, the name actually has nothing to do with the dairy industry – it's because of the cream-colored bricks that were produced in Milwaukee and used in the construction of schools, breweries and business premises in the city.
So what are the five 'not to be missed' attractions for those visiting Milwaukee?
1. Enjoy A Brewery Tour
Milwaukee was for many years viewed as the capital of beer production in the United States. Beer has been brewed in the city for around 175 years – plenty of time for the local breweries to come up with some fabulous tipples. Modern-day Milwaukee does not disappoint when it comes to beer. there are numerous brewery tours to enjoy. A great choice would be Good City Brewing, which has smaller groups of up to ten people. Two other tours well worth taking are hosted by the Milwaukee Brewing Company and the Lakefront Brewery.
2. The Harley-Davidson Museum
If you are into motorcycles this is a must when visiting Milwaukee. But it's not just for petrolheads – the museum offers fascinating interactive exhibits and hundreds of motorcycles (including the rides of both Elvis and Evel Knievel). Great guides offer their unique (and sometimes humorous) take on the Harley-Davidson brand and its history. If you are really into your bikes set aside some more time to explore Milwaukee's Harley-Davidson plant.
3. The Milwaukee Art Museum
For a more highbrow – but still fun experience, visit this fascinating museum which can be found at 700 N Art Museum Drive. A fabulous collection of Georgia O'Keeffe paintings art is only one of the attractions. A recent renovation added new galleries that feature new media and photographic exhibits. the architecture alone makes it well worth a visit.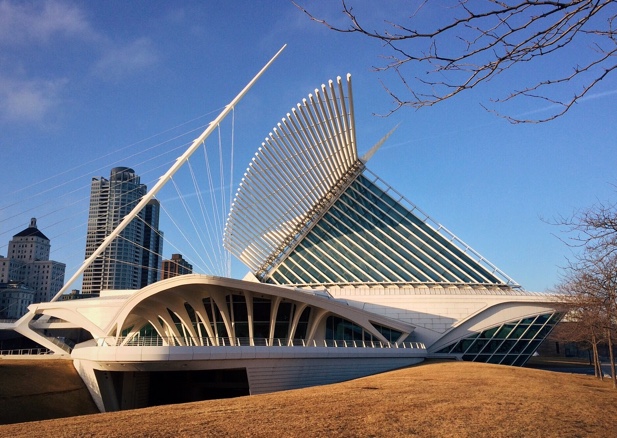 4. Discovery World – Pier Wisconsin
Although this museum experience is mainly pitched at the younger members of the family adults will also find it heaps of fun – and may learn something during their visit. There are both freshwater and saltwater aquariums on site. At these exhibits, kids can touch species such as sharks and sturgeon – always a thrill. All visitors will marvel at the triple-masted schooner that has pride of place among the exhibits. The museum is located at 500 N Harbor Drive.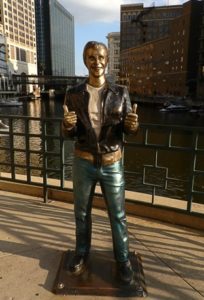 5. Take your Social Media Friendly Pic with the 'Bronze Fonz'
For fans of classic TV the 'Bronze Fonz' is one of the sights that simply must be enjoyed. It is rumored to be the most photographed attraction in Milwaukee. The most popular character in the 70s TV hit 'Happy Days' the Fonz seems not to have lost any of his pulling power. The 'Fonz' can be found on the east side of Riverwalk.
Milwaukee, Wisconsin has much more to offer than beer (although visitors should not ignore one of the city's great joys). It is filled to the brim with excitement and great attractions. Make your way to Milwaukee – and simply enjoy it.