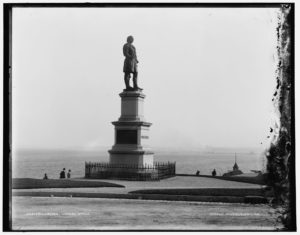 The modern history of Milwaukee Wisconsin dates back to 1795, but the first written mention of it occurs in 1674. Trader Jacques Vieau was the first seasonal resident of Milwaukee. His son-in-law, Solomon Juneau, inherited his assets. Juneau is considered the founder and the first white resident of the city.
Together with his partner, Morgan Martin, Juneau designed the plan of a village and started to sell plots of land to people willing to settle in that area. It took less than two decades for the village to become a community of 20,000 souls spread over an area that included three distinct villages. Later on, these three villages merged into the city of Milwaukee. Soon after, the city became an important center of metal-working industries and foundry, but also of brewing and grain trading.
Milwaukee in the 20th Century
During the first half of the 20th century, the city took a socialist path, with its leaders willing to develop new sanitation systems, community parks, and public water and power systems.
Unfortunately, the 1930s brought misery, strikes and a very high unemployment rate. Between 1941 and 1945, things got a bit better, thanks to the increased demand for weapons and factory goods generated by World War Two. This attracted large numbers of African-Americans from all over the South to work in those factories and to raise their families in Milwaukee, WI.
In the 1960's segregation occurred, and African-American citizens found themselves confined to the inner city where they lived in poverty. It took black leaders such as Vel Phillips and Lloyd Barbee about twenty years to persuade officials to observe and to comply with federal desegregation laws. When this occurred, white residents moved out. Milwaukee Wisconsin still bears a heavy burden of segregation to this day. Nevertheless, many businesses started to develop in this area, creating jobs and contributing to the increase of the quality of life.